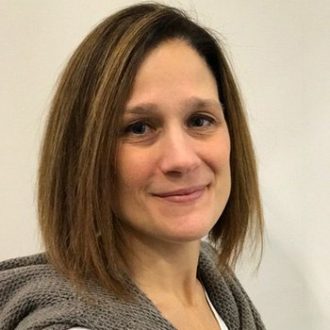 Director of Telview & Data Acquisition
Melissa has been part of the CCMI team since 1999 and has enjoyed working directly with CCMI's customers in her various roles. Melissa stepped into the TelView Product Manager role after returning from 8 years of part-time work while she stayed home with her 3 young children. She loves the flexibility CCMI offers which has allowed her to balance work and family life. Outside of CCMI, Melissa enjoys running, reading and traveling with her family.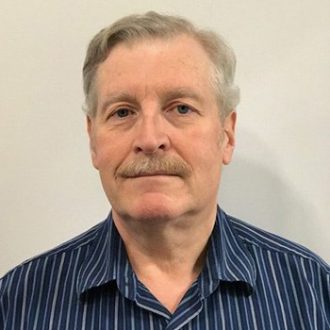 Director of Quality Assurance
As Director of Product Management, Ed is accountable for the content, structure and quality of CCMI products and services. Prior to joining CCMI in 1987, Ed was employed by EDS as a Network Engineer, designing cost-effective voice networks for Fortune 100 companies. Ed holds a B.S. in wildlife management from Tennessee Technological University and a B.A. in information systems from Richard Stockton College of New Jersey.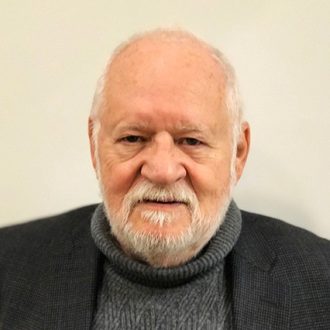 VP of Research and Development
Mike Hills started his work in telecommunications in 1958. He was born in England where he earned his B.Sc in Physics and Ph.D in electrical Engineering from the University of London. After teaching at the University of Essex where he cofounded a masters course in Telecommunications, he immigrated to the states and started his own company. Dr. Hills is regarded as an expert in the field of network engineering and continues to develop new products for the telecom industry. He now lives with his daughter's family in Chapel Hill, NC.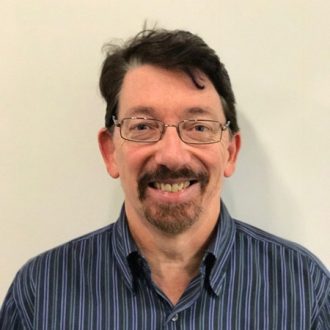 Michael manages the technology systems at CCMI for the Qtel suite of products, from data entry, through quality control, product generation and customer fulfillment. Michael joined CCMI in 1987 after receiving a B.S. degree from Ramapo College of New Jersey. Outside of the office, Michael spends significant time volunteering as a youth sports coach and enjoys spending time with his family.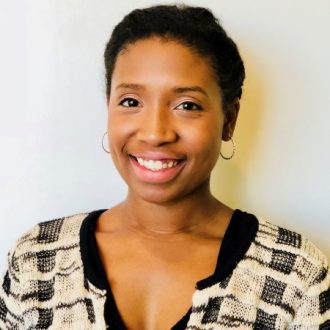 Courtney joined CCMI in October 2017, where she is responsible for creating and implementing CCMI strategic marketing initiatives. Courtney has over 10 years' experience working as a marketing professional, specializing in digital and social media. She received her B.A. in Communications from the University of Maryland. In her spare time, she likes to indulge in reality TV and spend time with her family.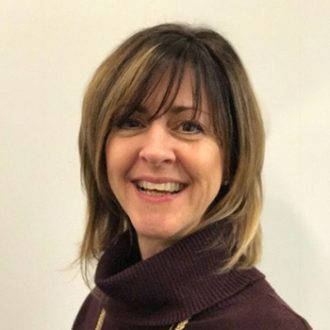 Lillian McGinty, the Senior Account Manager for CCMI, is happy to be the liaison between our clients and the CCMI product teams. With a long history of account management and a genuine interest to learn about the needs of both her internal and external customers, Lillian enjoys her role in the CCMI family. She does have a reputation for her sweet tooth and her love of baking. So far, no one is complaining.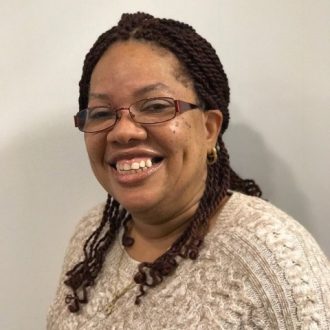 As a CABSdb product manager, Belinda ensures that the proper data collection, data maintenance and quality control processes are in place to ensure minimum errors in database. She also researches regulations/rates for telecom carriers on state Public Utilities sites. She loves reading, dancing and traveling.
Reggie is the Data Source Manager at CCMI, overseeing the flow of data into the TelView product. Reggie has been a part of CCMI since 1999, becoming an integral part of the team. Apart from his duties at CCMI, he is a parent (to three dogs that is), a political junkie (he wishes he wasn't), a drinker (hey Pepsi Zero is a drink), a music lover (if he had a dollar … not gonna go there) and the only CCMI team member eating Fritos for breakfast ("corn" chips).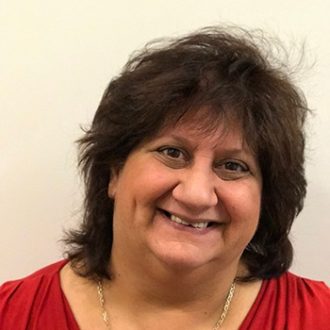 NetExpress Product Manager
Mary has been in the telecom industry for over 30 years. Before joining the CCMI team, Mary was responsible of establishing telecom billing audit systems and design network build out of nationwide broadband. She's had a mishmash of experiences in telecom including developing tools for automating pricing for sales force, network planning and statistical information for network design and expansion. Her ability to forecast results lead to saving companies millions of dollars in expenses. When not managing, Mary enjoys reading, baking, DIY projects and playing with her family and dog, Kojak.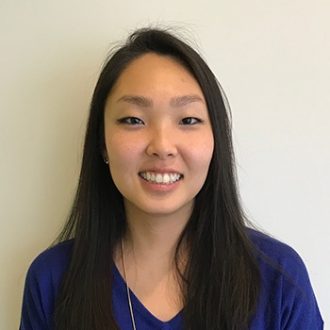 As a member of the sales team, Allison is responsible for customer support communications, product enhancement, and account management. Since joining CCMI in 2012, she first held positions on the operations team as a telecom analyst and then a product specialist. This gave her the opportunity to learn the successive steps from acquiring tariffs to data input and production, which ultimately feed into our products. Allison obtained her Bachelor of Arts degree in Psychology from Shepherd University. She enjoys traveling and is a food lover. She's also an avid sports enthusiast, attending various sporting events throughout the year.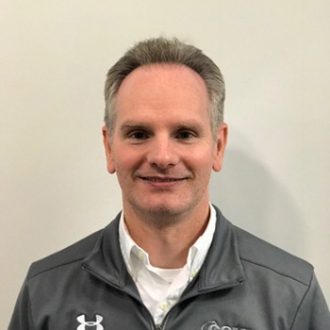 As supervisor of the Telview Process, Wayne is responsible for the acquisition of State Transmittal filings. He has a Bachelor of Science in Computer Networking. His hobbies include fishing and UVA athletics. He is a U.S. Navy veteran.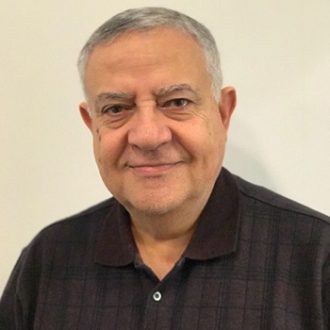 Nagy S. Nakhla graduated from Alexandria University in Egypt in May 1970, and has a Bachelor's degree in water and soil research. He was married in 1979 and moved to the USA in March of 1996. He is the father of 2 Sons. The elder has his Master's degree in planning and development program from Virginia Tech. His second son has his Master's degree from Georgetown University in International Politics and Defense service. Nagy is the grandfather of a girl and a boy.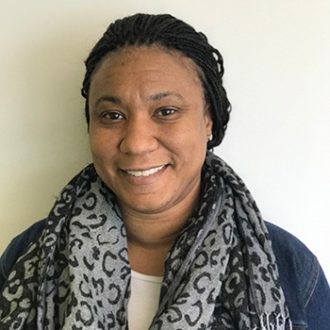 Tracy is new to the CCMI team. She brings with her 20 years of Telecommunication experience. Prior to joining CCMI in 2016, she was employed by i2Gemini, Inc. for 20 years. She held several positions within the company including Tariff Analyst, Data Entry Specialist, Local Call Analyzer Data Manager, Customer Service Rep, and Database Administrator. She loves to spend time with her two children at school and at their respective sports (ice hockey and gymnastics). Fun Fact – she's obsessed with hats and scarves and loves York Peppermint Patties and the game Panda Pop.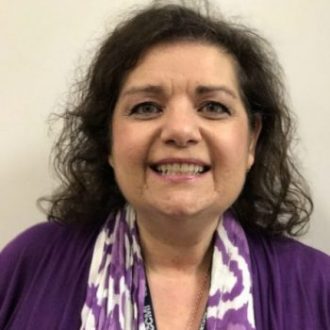 Search Analyst and Accounts Manager
As part of the GCI (Government Contracting Institute) division, Sonya develops searches for government contractors looking for leads, as well as providing them with the latest federal procurement rules as they are published. She also works with the Military Periscope team, publishing daily military news, and providing other reports and data to customers. Sonya studied performing arts at New York's American Academy of Dramatic Arts. Now a hobby, she enjoys working backstage in local theater both on, and off stage. Her Armenian and Greek-influenced background produces some tasty treats for her co-workers, like her annual Mediterranean breakfast blow-out.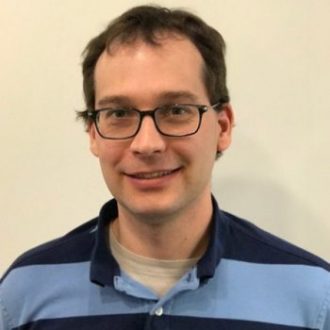 Jeremiah writes about weapons for Military Periscope. He holds a B.A. in International Relations from Boston University and an M.A. in European and Eurasian Studies from the George Washington University. His interests include defense policy and procurement; strategy; the Baltic Sea region; Canadian defense; NATO; European security; military aviation; military history; and ice hockey. He is an unrepentant bibliophile.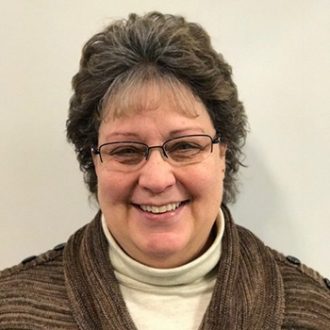 Joann does the daily data entry and quality assurance tasks to assure the best quality of all CCMI products and services. Prior to joining CCMI in 2012, Joann had various fun job experiences from retail to meat cutting to bus driving to a part time nanny. Joann likes to spend time with family, cross stitch, do puzzles of all kinds.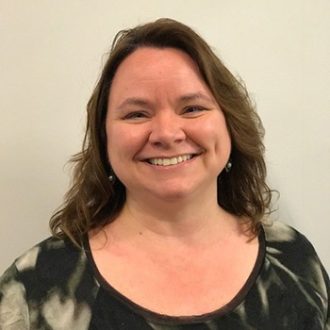 Gail has over 20 years of experience in the Telecommunications field. She supports CCMI's NetDesign products and electronic Tariff library. She is very active at her children's school and is one of the board members of her child's High school Music Boosters program. She loves to read, cross-stitch, and scrapbook in her spare time.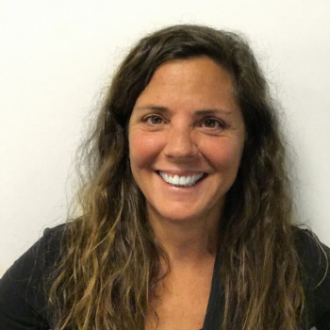 Director of FiberLocator Operations
As Director of FiberLocator Operations, Karen works closely with our team of software developers to constantly improve FiberLocator. She also leads data procurement; establishing and maintaining relationships with our service providers. In her free time, Karen enjoys traveling and all kinds of outdoor activities with her family in beautiful Colorado.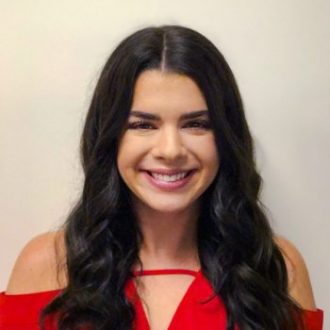 Jaime constantly works towards bringing in new business, presents live product demos & training, manages customer relationships by providing consistent support, ensures monthly revenue goals are met and is the overall go-to resource for all things FiberLocator. She received her BBA in Marketing from Hofstra University in 2008. In her free time, you'll find Jaime at the beach in her current town of Winthrop, MA, practicing her yoga & golf skills, traveling, learning about new beauty products, going to concerts or watching movies with her boyfriend and fur baby.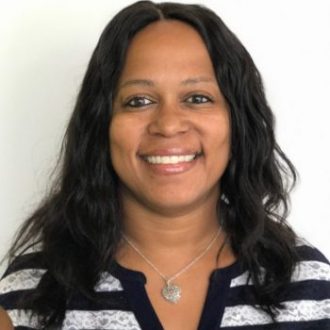 Kristen joined CCMI in July 2017 with the acquisition of Fiber Locator. She will be responsible for signing up new customers to the Fiber Locator tool. Prior to joining the team she worked for many years in sales at ADP and Carfax. In her spare time she enjoys reading, baking and trying out new recipes. A native of Massachusetts created a lifelong fan of the Celtics, Red Sox and NE Patriots. Kristen currently resides in Germantown with her husband, 3 sons and 2 precious granddaughters Mia and Maliah.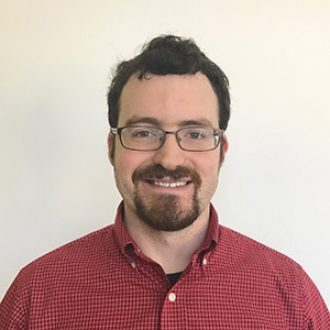 Bailey recently joined CCMI in September 2017. He previously worked at URC, GetWellNetwork, and Westat. His current position primarily focuses on audits and updating tariffs in the CCMI database to ensure that the information is in order and up-to-date. Apart from his work life, Bailey also contributes Illustrations/2d art to a hobby game dev group. He really likes the Autumn season.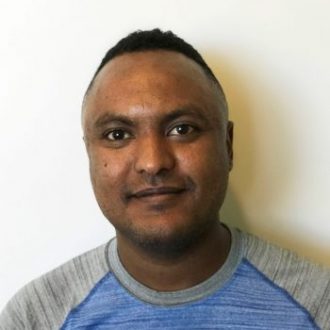 As software engineer and architect, Haftom has worked in the past for different government agencies, including NASA, OCC and the FAA. He is an experienced and passionate software engineer currently exploring cross-platform and API based solutions. His hobby is telecom as well social media and how humans interact with technology. Outside of work he enjoys traveling, spending time with family and friends, and contributing to the open source community. He holds a bachelor's degree in electrical engineering and master's in computer science.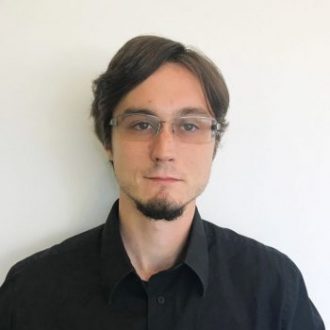 Nations Analyst/Editor, Military Periscope
Kevin Ivey edits national and terrorist records for Military Periscope. A graduate of George Washington University, he has a master's degree in international affairs, with a focus on asymmetric threats. Outside of the office, he enjoys playing stringed instruments, reading, exercise and spending time with his wife. Originally from Pennsylvania, he travels home often to see his wonderful nephew.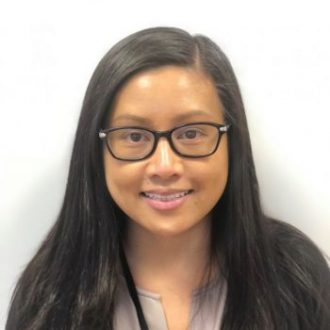 Josephine joined CCMI in February 2018. She is a native of California and obtained her Bachelors of Science in Healthcare Administration. In her spare time she enjoys cooking traditional Filipino dishes that she grew up eating and putting her own modern spin on them. During the Spring and Fall she likes hiking and being outdoors. On the weekends she spends time with family and go on outings such as fruit picking, museum visits, or dinning at restaurants.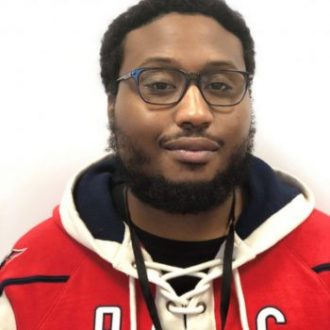 Joe joined CCMI in February 2018. He is a huge sport fan (hockey, basketball, football and baseball) while managing his high levels of nerdiness. After working at the UPS store for several years, he is looking forward to contributing to CCMI.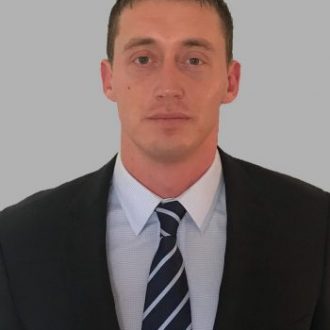 Nate joined the Military Periscope team in March, 2018. He holds a B.S. in Business Administration from the University of Wisconsin-Platteville and a M.S. in Defense and Strategic Studies from Missouri State University, where he focused on nuclear deterrence, intelligence, and counterinsurgency. A native of Wisconsin, he loves all his home state sports teams, the Green Bay Packers in particular. In his spare time, Nate appreciates a good game of Texas hold 'em and a mediocre round of golf.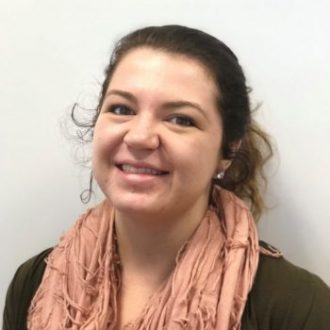 Kenzi joined CCMI February of 2018. She brings with her over three years of marketing experience and is responsible for assisting in the implementation of CCMI's marketing strategies. Kenzi is a devoted dog mom, concert-fiend, and lover of anything outdoors. On the weekends, you can find her on the trails with her horse, Skippy, or in the garage working on her Jeep.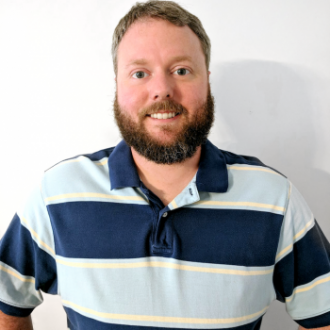 Software Developer for FiberLocator Operations
Craig joined CCMI in May 2018 as the first in-house Software Developer on the FiberLocator team, and is passionate about improving the experience of our users and clients. He started writing code when he was 12 years old, and hasn't really stopped since then. In his free time, he enjoys making things, both with code and with wood, but rarely at the same time. He's also a proud Kentuckian, and will gladly talk your ear off about basketball, Abraham Lincoln, or bourbon.