Saving you time and putting tariffs and rates you can trust at your fingertips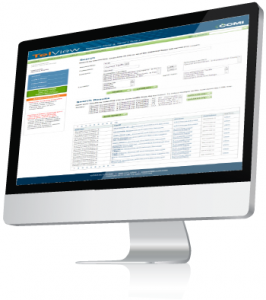 Don't waste time searching through hundreds of hard-to-navigate carrier and state PUC websites. CCMI's tariff library TelView, makes staying on top of tariff, price list and service guide changes easier than ever before.
TelView gives analysts access to the most recent data in just a few clicks, saving time and productivity costs with more timely analysis and recommendations.
With TelView, you'll be able to:
Easily find critical telecom tariff and rate information all in one convenient place
Spend less time searching for tariffs and more time monitoring and analyzing changes as they occur
Get ahead of your competitors with access to historical data for more accurate benchmarking and trending analysis
Have 24/7 access to a comprehensive online tariff database
Receive automatic tariff or rate change alerts through TelView's Tarrif Tracker
Join These Industry Leaders
Leading service providers including AT&T, Verizon, CenturyLink, Level 3 and XO, as well as many telecom expense management companies, auditing firms, telecom attorneys and consultants choose TelView for its ease of use, productivity and high-quality data.
Hear what others are saying:
"TelView is an amazing analytical tool. It is definitely a must have for anyone in the cost savings branch of telecom."
– TJ Stubblefield, Sr. Analyst of Accounting, Verizon